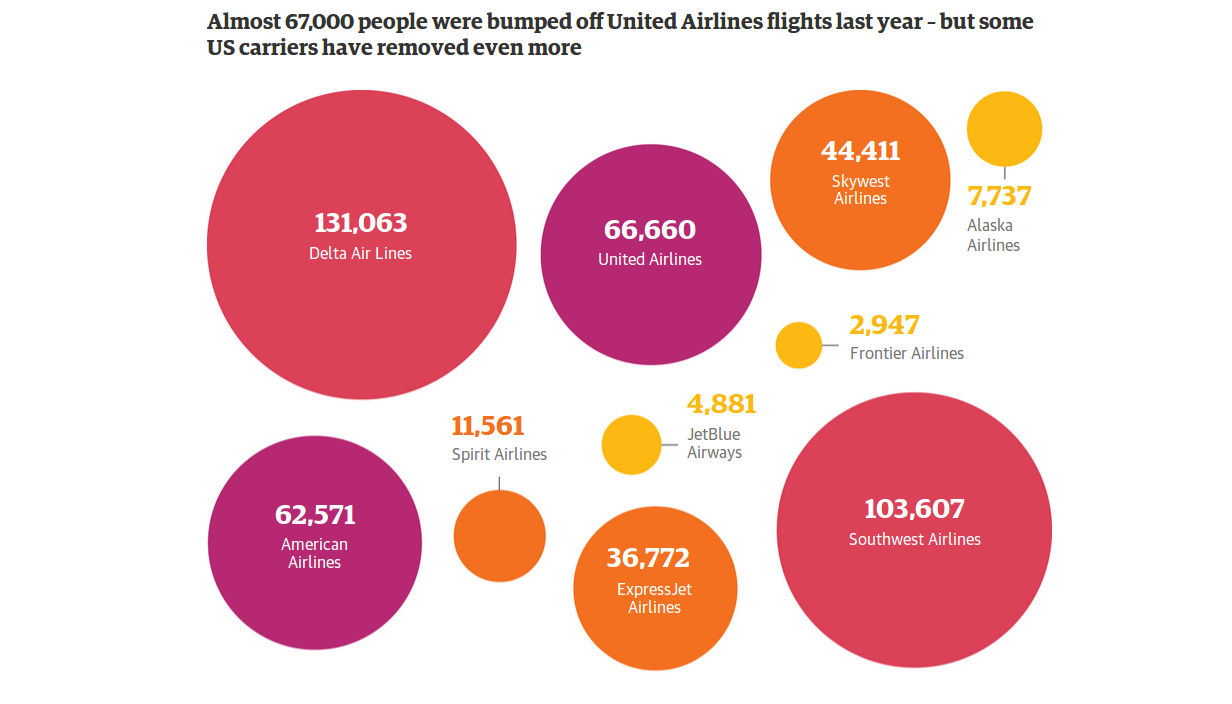 After a video made the rounds a doctor being dragged of a flight, concerns about overbooking flared up. How common is the practice, and which airlines bump the most?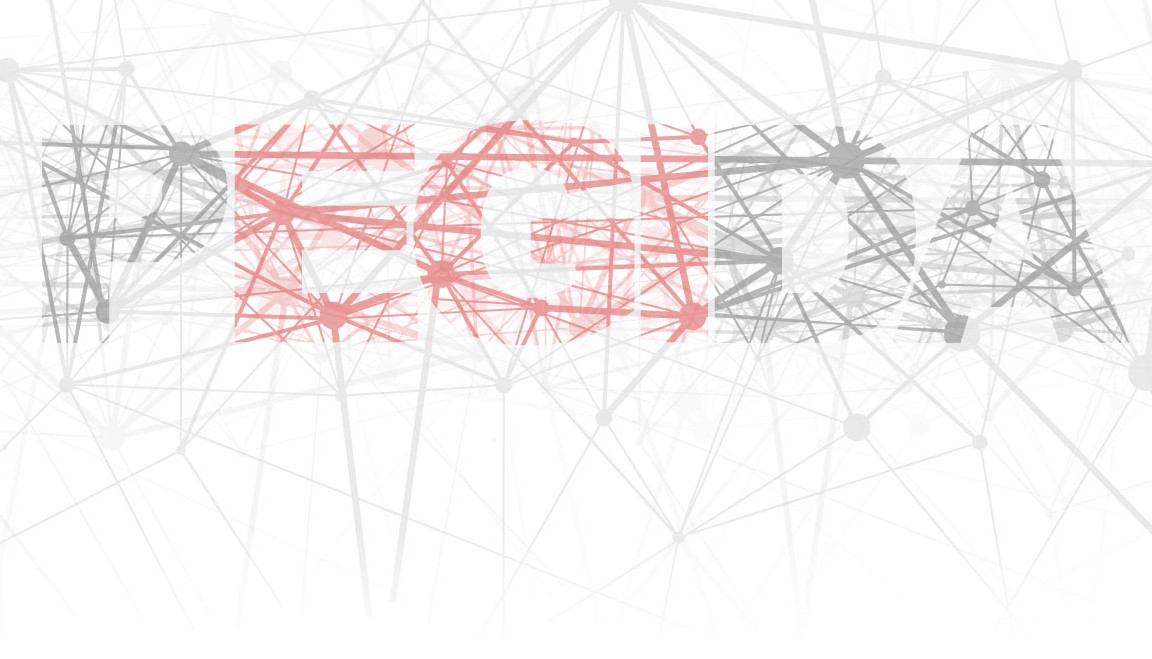 Investigation into the Facebook network around the right-wing movement "Pegida": Evalutation of the page likes of 5880 profiles who like "Pegida Nürnberg".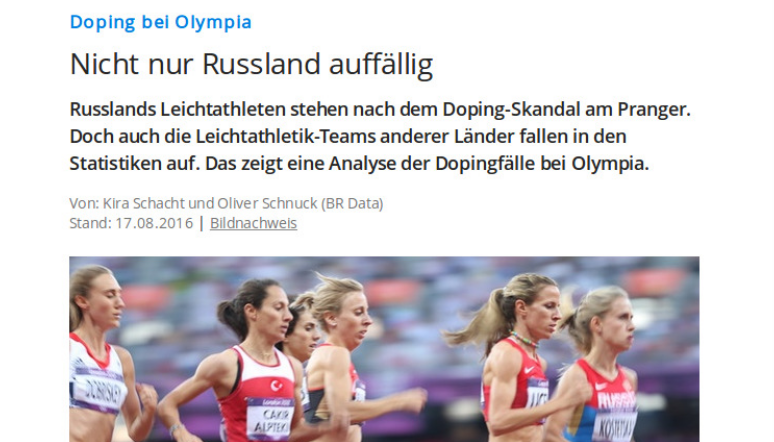 An analysis of all known doping cases at the Olympic Games athletics competitions by country, gender and year. With input by Hajo Seppelt, doping expert at ARD.